Episodes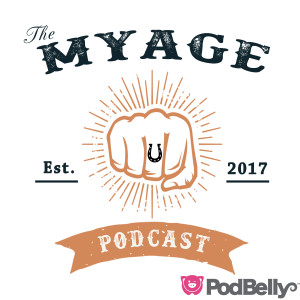 Monday Jan 11, 2021
Monday Jan 11, 2021
Welcome back to the first episode of 2021!
Ep 61 - Ray Ahn!!
Its hard to write a blurb on Ray - because for someone who's been doing it for almost 40 years, how do you encapsulate it into a paragraph?? Answer - you don't.. you can't.

Enjoy!
Check out the Podbelly network - for not only all your podcasting tutorials and videos on how to start and produce you're own podcast - but their HUGE range of podcasts - from Star Wars to Paranormal to Steven king podcasts - it's got the stuff that you want//the thing that you need!
Think this episode is worth a dollar? Feel free to donate to the cause at www.paypal.me/myagepodcast