Episodes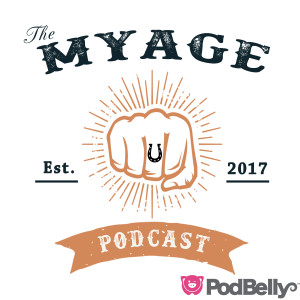 Monday Jan 25, 2021
Monday Jan 25, 2021
Look out!
Got a special one for this episode - not only do i have the most popular podcaster of 2020 - Jed Gordon - but we also change it up a bit.

Jed and I are releasing the same episode - we're guests and hosts at the same time. Wild, isn't it!

There's a whole bunch of music, where a WHOLE bunch of two guys who are charging headfirst at 40 (jed... soon, me... later in the year)
Check out the Podbelly network - for not only all your podcasting tutorials and videos on how to start and produce you're own podcast - but their HUGE range of podcasts - from Star Wars to Paranormal to Steven king podcasts - it's got the stuff that you want//the thing that you need!
Buy Gringo Bandito Hotsauce! and elevate your food game!

Just cos there's no gigs on at the moment - doesnt mean you still cant spend all your hard earned cash on band merch! Visit ARTIST FIRST  for all your punk rock/hardcore punk/metalcore/emo/whatever floats your boat merch needs! Go buy the new Bodyjar/Sharp Shock Split!!
Think this episode is worth a dollar? Feel free to donate to the cause at www.paypal.me/myagepodcast