Episodes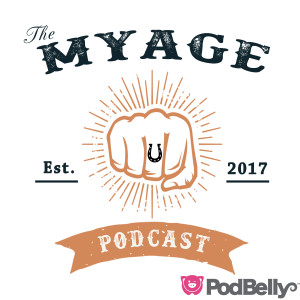 Friday Feb 12, 2021
Friday Feb 12, 2021
063 - MATT 'FOOTY' HORVATH
Easily one of the nicest, most genuine people in the Australian Punk/Hardcore scene.
Footy owns and runs Clarity Records in Adelaide, plays in Stolen Youth, and has played in God So Loved the World, Crisis Alert and Survival.


Check out the Podbelly network - for not only all your podcasting tutorials and videos on how to start and produce you're own podcast - but their HUGE range of podcasts - from Star Wars to Paranormal to Steven king podcasts - it's got the stuff that you want//the thing that you need!
Buy Gringo Bandito Hotsauce! and elevate your food game!

Just cos there's no gigs on at the moment - doesnt mean you still cant spend all your hard earned cash on band merch! Visit ARTIST FIRST  for all your punk rock/hardcore punk/metalcore/emo/whatever floats your boat merch needs! Go buy the new Bodyjar/Sharp Shock Split!!
Think this episode is worth a dollar? Feel free to donate to the cause at www.paypal.me/myagepodcast