Episodes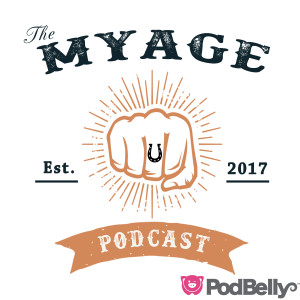 Friday Mar 19, 2021
Friday Mar 19, 2021
065 - CALLUM PRESTON
You'd be hard pressed to find someone as creative, inspirational, and nice of a human being than Callum. His drive and creativity is second to none - whether its designing merch for some of the biggest hardcore/punk/rock bands in the country like
Parkway Drive
,
MILES AWAY
or
Violent Soho
- or set designer for
The Block
- his work is always ahead of the curve.
We chat about drums, questionable bands from the 90's, meeting tony hawk pre-THPS, sitting around backyard camp fires moshing to one of Australia's greatest hardcore bands and a heap more!
NEW MUSIC THIS WEEK BY SATALLIES
Check out the Podbelly network - for not only all your podcasting tutorials and videos on how to start and produce you're own podcast - but their HUGE range of podcasts - from Star Wars to Paranormal to Steven king podcasts - it's got the stuff that you want//the thing that you need!
Buy Gringo Bandito Hotsauce! and elevate your food game!
Just cos there's no gigs on at the moment - doesnt mean you still cant spend all your hard earned cash on band merch! Visit ARTIST FIRST  for all your punk rock/hardcore punk/metalcore/emo/whatever floats your boat merch needs! Go buy the new OFFSPRINGxGRINGO BANDITO PREORDER BUNDLE!!
Think this episode is worth a dollar? Feel free to donate to the cause at www.paypal.me/myagepodcast