Episodes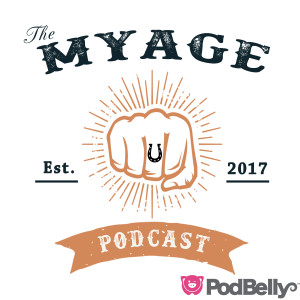 Monday Dec 21, 2020
Monday Dec 21, 2020
This year, like the last few years - I'm doing a list my top 6 of 2020 for Punk, Hardcore and a Mixed Bag episode... (get it... 666...?!?)
These are the releases that i kept going back to, through out the year - that would be 'filed under: Punk".
If you dig what you hear - go buy a copy of the release - either physical or digital. Tell a friend about it, tell me about it, tell the band you dig it.
Check out the Podbelly network - for not only all your podcasting tutorials and videos on how to start and produce you're own podcast - but their HUGE range of podcasts - from Star Wars to Paranormal to Steven king podcasts - it's got the stuff that you want//the thing that you need!
Think this episode is worth a dollar? Feel free to donate to the cause at www.paypal.me/myagepodcast